Lithium Cobalt Oxide (LiCoO2)
Its high specific energy make Li-cobalt the popular choice for cell phones, laptops and digital cameras. The battery consists of a cobalt oxide cathode and a graphite carbon anode. The cathode has a layered structure and during discharge lithium ions move from the anode to the cathode. The flow reverses on charge. The drawback of Li-cobalt is a relatively short life span and limited load capabilities (specific power).

Advantages:
High energy density (both volumetric and gravimetrtic)
Large number of mechanical cell sizes available
High voltage - a single cell replaces three NiCd or NiMH cells
Active development - significant investment into further imrovements
No memory effect
Very low rate of self discharge
Powered by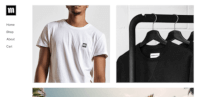 Create your own unique website with customizable templates.